Future builder
Real-estate division of Anouar Invest Group, Anouar Al Mostakbal builds affordable and middle class housing. True to its quality and ethics values, the company offers various products that meet the strictness standards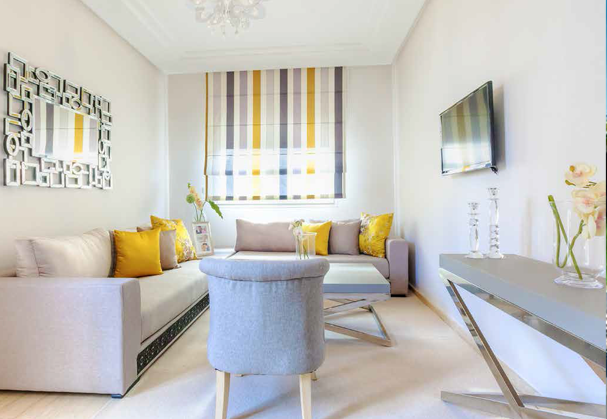 92, BD Moukaouama 
(ex Résistance) -
Quartier Centre ville
Contact us
(+212) 5 22 44 11 61
Ikamat Al Boustane, in Sidi Moumen, and Idmaj, in Sidi Othmane, have one thing in common. These two real-estate projects have been delivered by Anouar Al Mostakbal ; these two key projects allowed the Group to materialize its contribution to the national programme « Cities without slums ».
Furthermore, Anouar Al Mostakbal is developping a residential offer in the heart of Casablanca, on the Mohammed VI boulevard, with the projects Abraj 1 and 2, and the project Bassatine Al Farah.
The real-estate division actively takes part in the development policy of the urban center, that are in close proximity of Casablanca. Indeed, within the new city of Errahma, the company delivered the project Ikamat Al Amal and continues the marketing of the programmes Bassatine Oulfa 1 et 2.